Meet Chase - Quest Academy Student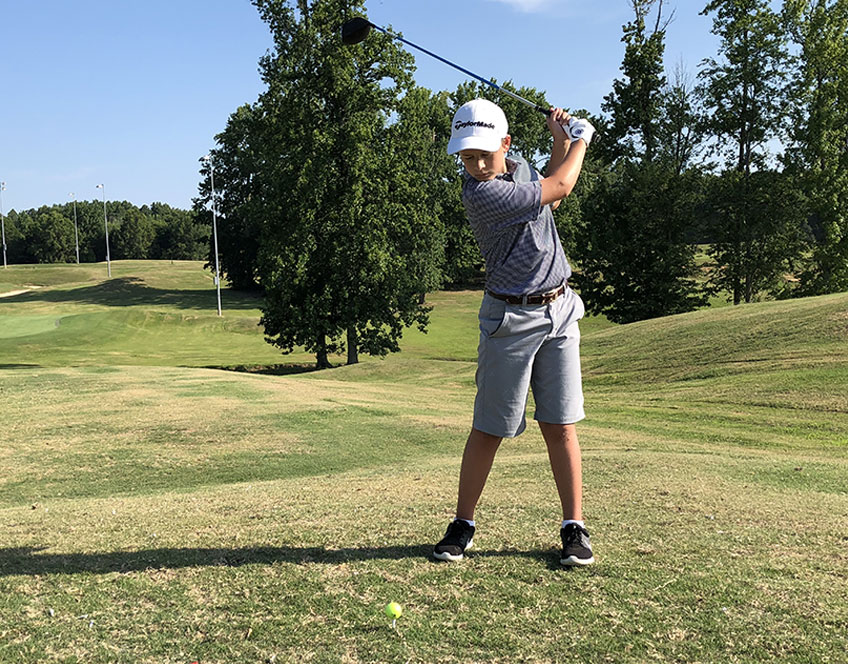 Chase is currently a competitive golfer on the Raleigh U.S. Kids Golf tour. He has been playing golf since starting kindergarten at Quest Academy. The abbreviated school day allows him to hit the course earlier than most other junior golfers. Chase loves that the Raleigh area offers so many different golf courses, but he carries his clubs with him any time there is an opportunity to play when traveling out of the area, especially on trips to North Myrtle Beach.
The hard work has paid off as Chase placed a number of times in U.S. Kids Golf tournaments. He also played in various other tournaments in the greater Triangle area. For two years running he has taken first place in his age division in the annual First Tee Triangle Cup. Recently he took part in the PGA Drive, Chip & Putt contest.
In between golf lessons and tournaments, Chase plays soccer in one of the local youth organizations. Overall, the shortened school day provides Chase the time he needs to follow his dreams, while also excelling in school academically.