Meet Hannah - Former Quest Academy Student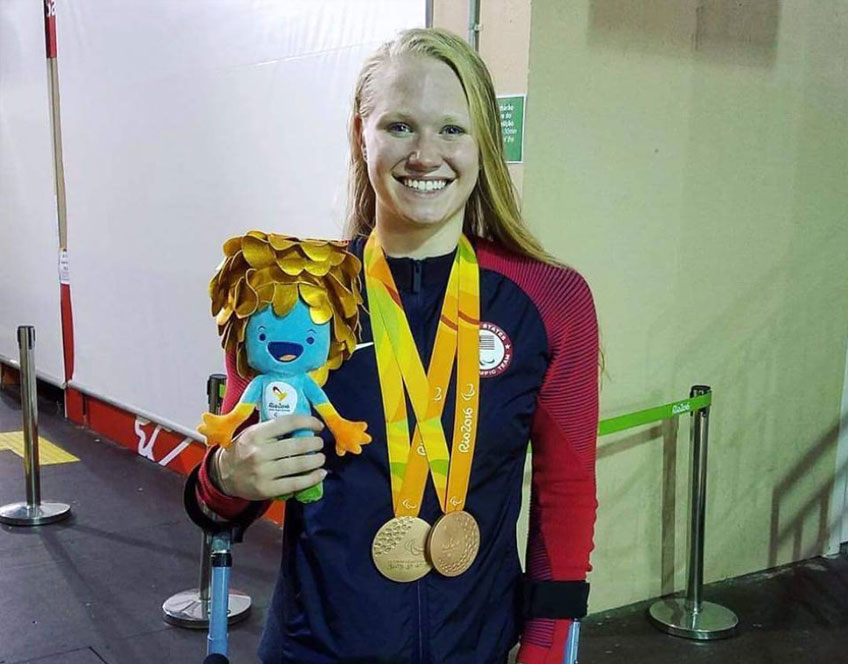 Hannah attended Quest for 7th and 8th grade. The condensed day allowed her to academically excel while being able to keep up with her rigorous training schedule.
Hannah now attends Leesville High School. Due to her hard work and perseverance, Hannah had the honor of participating in the 2016 Paralympics in Rio.
Meet Hannah: Aspden began swimming competitively at the age of eight at the YMCA of the Triangle Area in Raleigh, North Carolina. While she enjoyed participating in a variety of sports, swimming came naturally to her at an early age. She was born with congenital hip disarticulation and has no left leg. She made her first national team at the age of 13 in 2014 by a margin of .01 second. She has shined since then, winning a silver medal at the 2015 world championships and making her first U.S. Paralympic Team after a strong showing at the 2016 U.S. Paralympic Team Trials – Swimming....
On her final day of competition, Sept. 16, Aspden earned bronze medals in the 100-meter backstroke and the 4x100 medley relay. Her finishing times were good enough to set American records, and Aspden was the youngest swimmer to medal for Team USA.
She did media interviews and traveled to Washington, D.C., to meet President Barack Obama.
"I'm definitely looking at Tokyo, but there are things I need to do between now and then to get there," Aspden said of the 2020 Paralympics.