Quest Academy Student Joining the Cast of The Nutcracker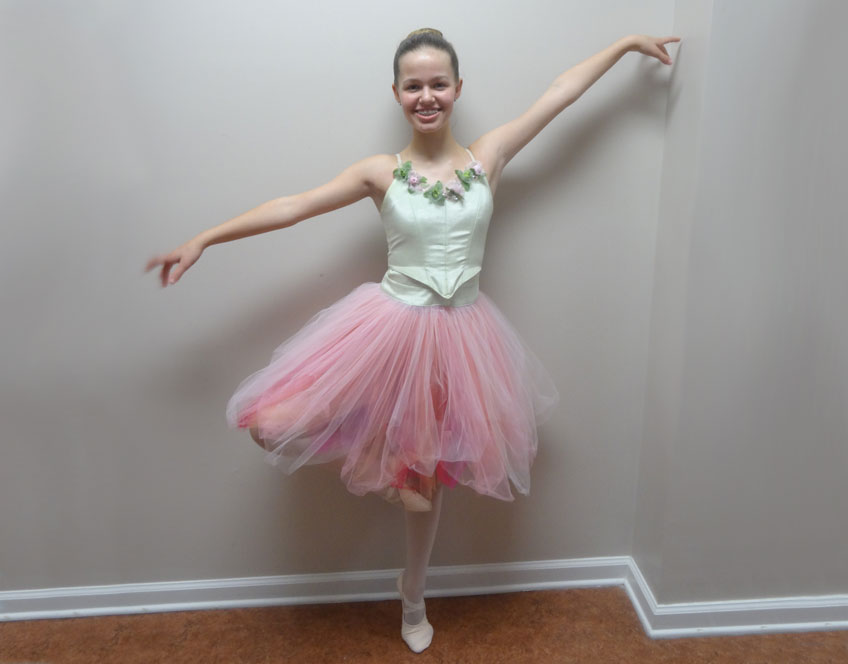 City Ballet's production of The Nutcracker has been a favorite holiday tradition in Raleigh for more than 20 years. This is a semi-professional production with guest artists from the Carolina Ballet providing the opportunity for several Quest students to perform.
Former Quest Academy student, Kennedy, dances the role of Clara this year. Current student, Charlotte, is Kennedy's understudy as Clara (as well as all party girls) and will dance in the Waltz of the Flowers as a flower.
Quest Academy's schedule allows Charlotte the opportunity to take eight hours of dance classes a week, in addition to the many hours of rehearsals the Nutcracker roles require. Quest's stringent academic standards help sharpen her mind for learning choreography, while the self determination and personal responsibility expectations at Quest feed her motivation in her extra curricular pursuits.